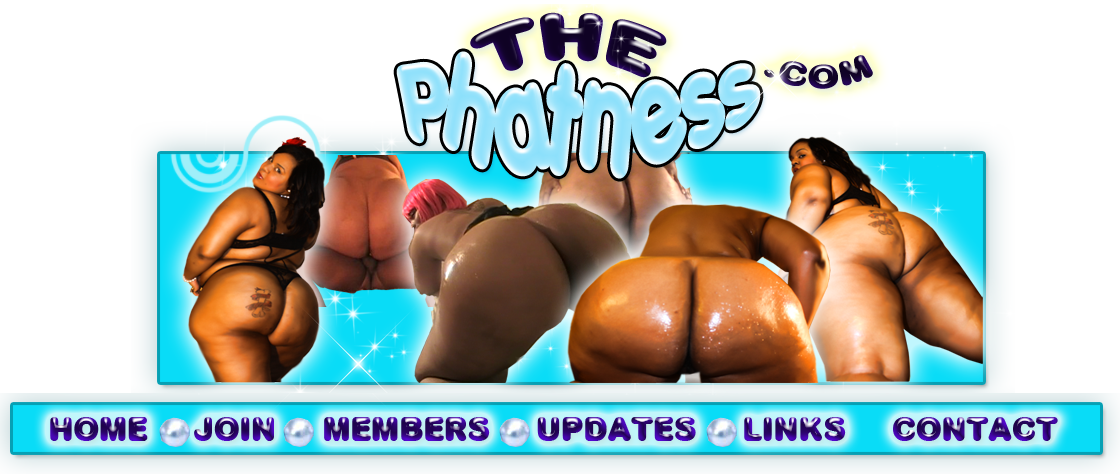 UPDATE PAGES
FALLON FIERCE IS BACK AS MS FALLON
Juicy Bomshell gets dominated hard, the way an SSBBW should be. At around 400lbs she gets handled like she is half that. That giant ass and massive thighs can drive a BBW lover me CRAZY !!!
GIGI STAR 2
THIS IS THE SECOND SHOOT I EVER DID WITH CHEE CHEE, THE FIRST ONE IS LOST TO CAMERAS THAT WERE STOLEN FROM ME. THIS VIDEO IS MAYBE 3 YEARS OLD OR SO, BOUT TIME I BRING IT OUT :D
JUICY BOMSHELL 3
JUICY BOMSHELL ADMITS, SHE IS NOT ACCUSTOMED TO RIDING SO I GIVE HER A LIL LESSON, I THINK SHE GOT IT.
CHEE CHEE
THE LOVELY GIGI STARR WITH HER FAMOUS BUTTERFLY TATTOO FINALLY MAKES HER WAY TO THEPHATNESS.COM. SHE HAD LOST SOME WEIGHT SINCE HER PREVIOUS SHOOTS AND GOT A LIL CURVIER AT THE SAME TIME. SHE SHOWS OFF HER LOVELY CURVES IN HER FINAL ADULT VIDEO
JUICY BOMSHELL 2
INTRODUCING JUICY BOMSHELL, A lovely young SSBBW new to the game, her dimensions are amazing, she got a mega booty, mega thighs and filled with confidence !! She walks around and shows off in her lil dress with no panties :D
INTRODUCING GIGI STARR
AQUAMARINE DID GOOD HANGING IN THERE, THE EVER SO HARDLY EARNED MONEY SHOT FINALLY COMES INTO PLAY
INTRODUCING JUICY BOMBSHELL
AQUAMARINE 4
SEXY MEGABOOTY SUPATHYCKNESS
AQUAMARING IS TRUELY HYPER ORGASMIC .. TO THE POINT IT CAN BE DIFFICULT TO SHOW HER A GOOD TRUE HARD FUCKING, I DONT LET THIS GET IN MY WAY !!!